One of the most appealing details on a home, shutters work with so many architectural styles . They were first used in ancient Greece to provide light control, ventilation and protection in that scorching environment. Eventually, the concept of shutters spread throughout the Mediterranean, and the form began to change. Soon movable louver types were born to allow varying amounts of light and air into a room and provide privacy when needed. With the louvers pointed in the downward direction, the shutters also shed rainwater. Solid varieties provided more insulation and were able to prevent insects from entering the home. As the Spanish started colonizing in the Americas, they brought shutters to the New World. Mansions in the south almost always used them. The term "plantation shutters" is derived from this area. These usually had wider louvers than shutters used earlier, and they were almost always white.
Traditional shutters often found in the New England states trace their roots to England, where the narrower louver was used. They were often black. The process and principles which apply to choosing house, trim and door colors for home exteriors apply to picking shutter colors as well. What coloration is emblematic of your house style? Is keeping within tradition important to you? Are you looking for contrast or a more subtle blend of colors on your home? Do you live in an area of bright, harsh light which will stand up well to using bright colors on your shutters? Green, blue, black and white are extremely popular choices in the US. Green echoes the landscape around most homes, blue ties into the colors of sky and /or sea. Black and white are classic and traditional for so many architectural styles. Below find a survey of popular color choices.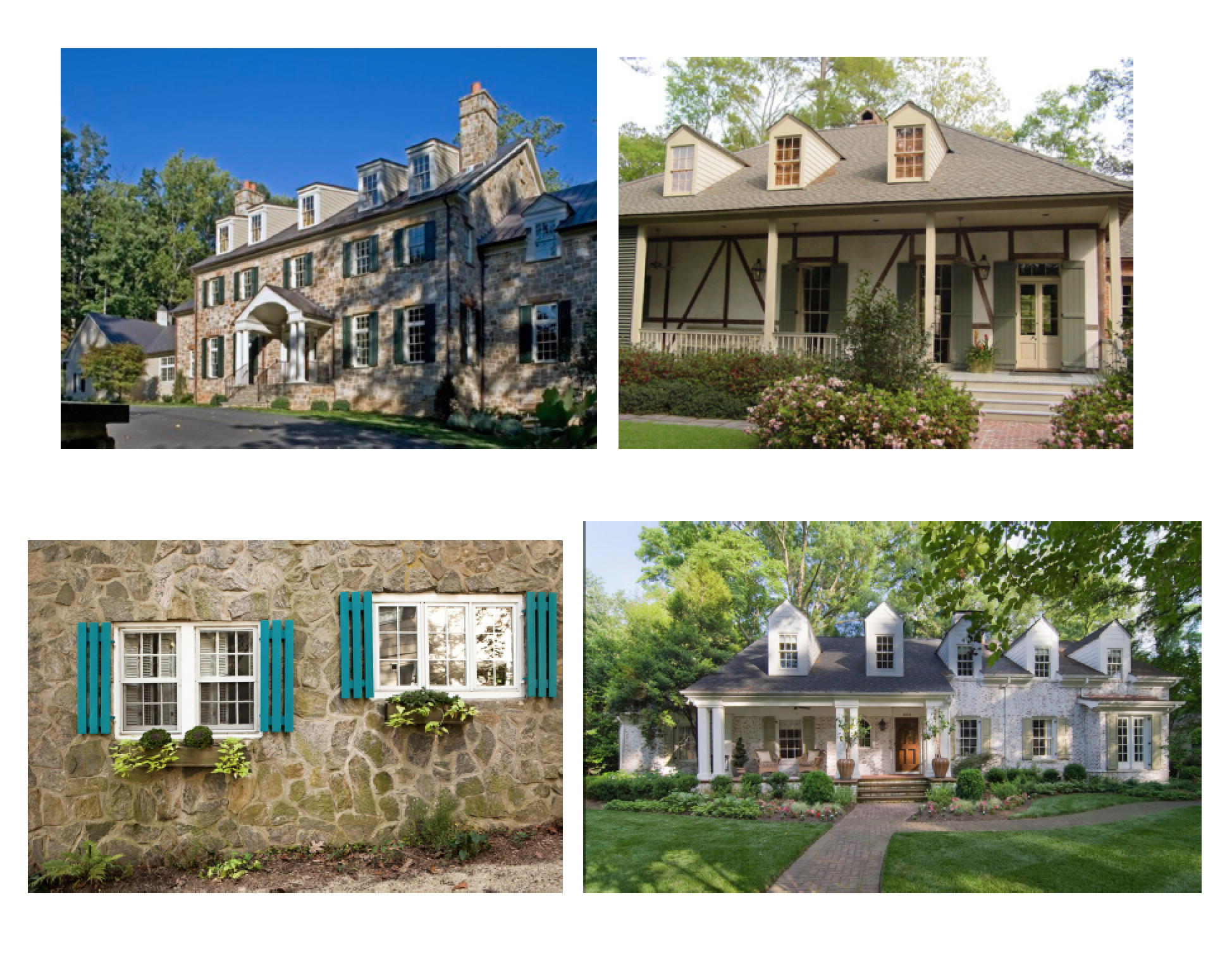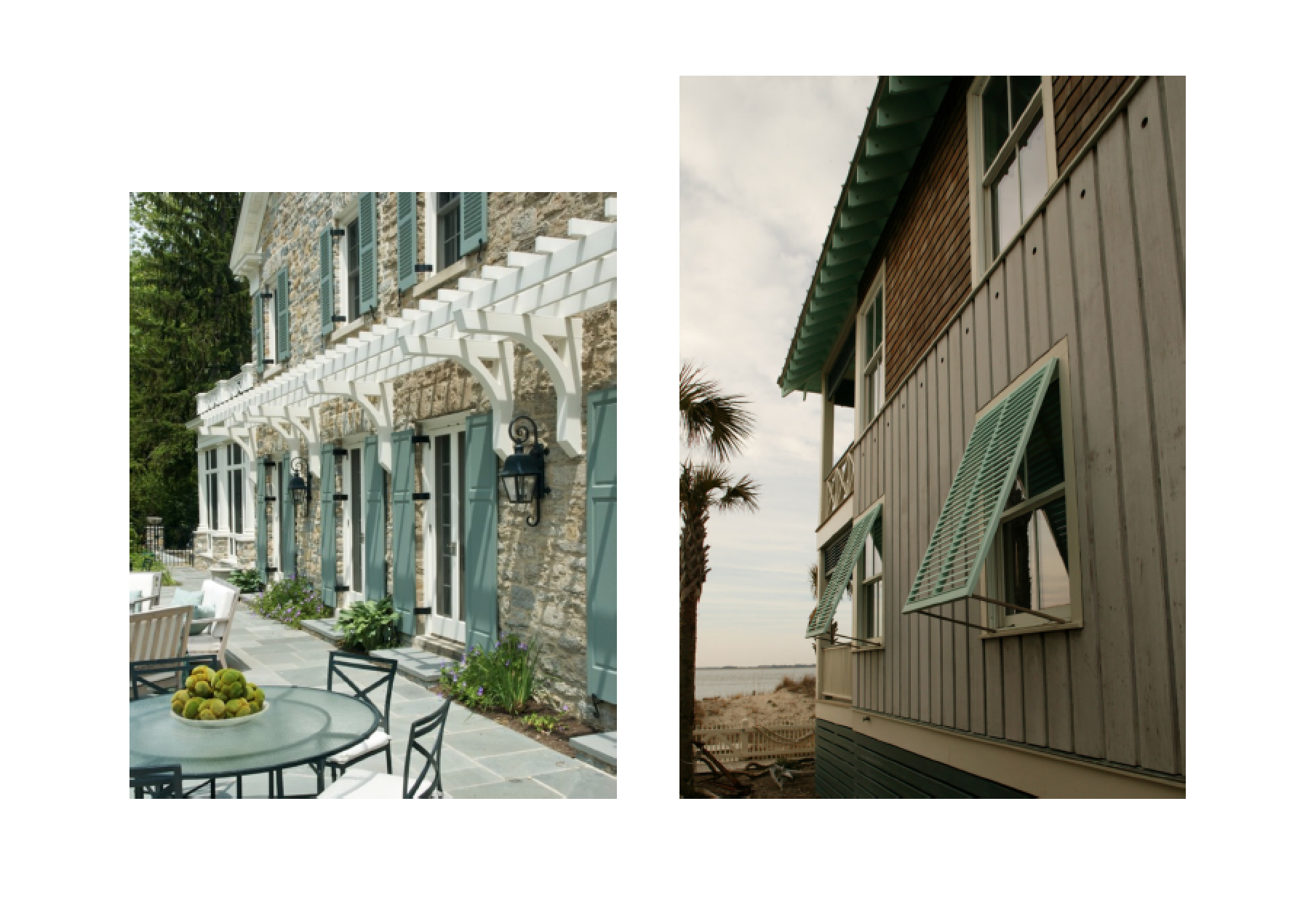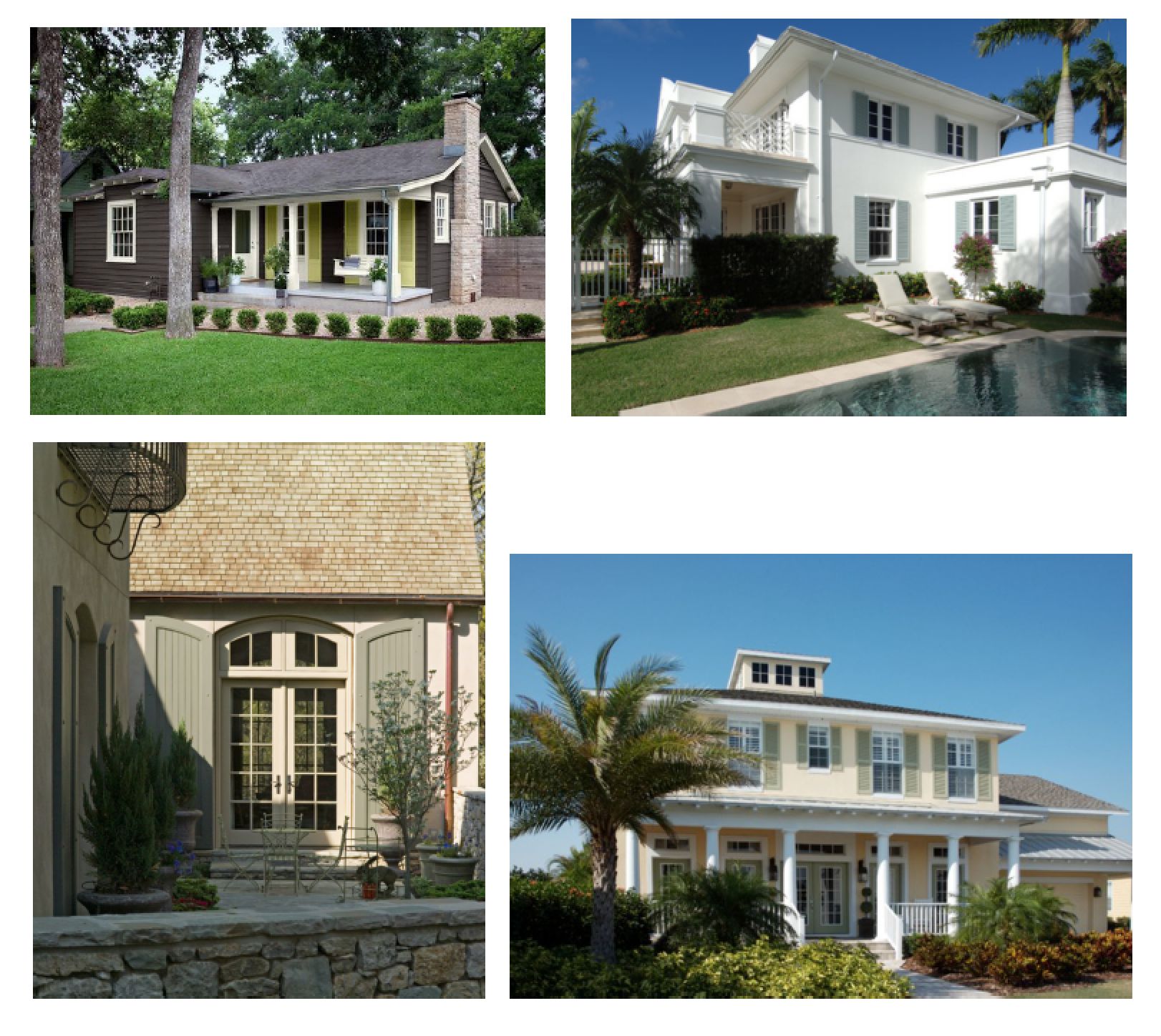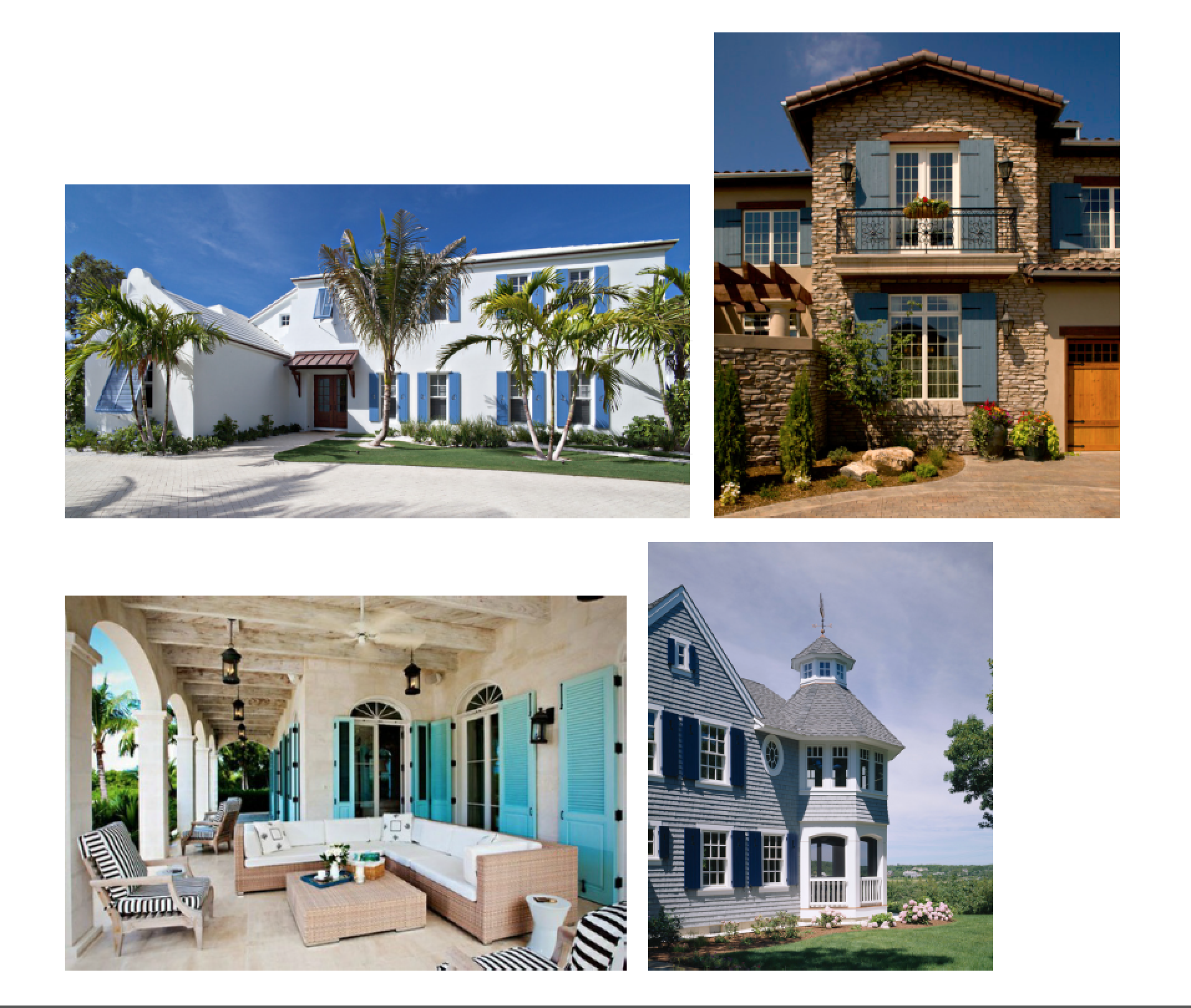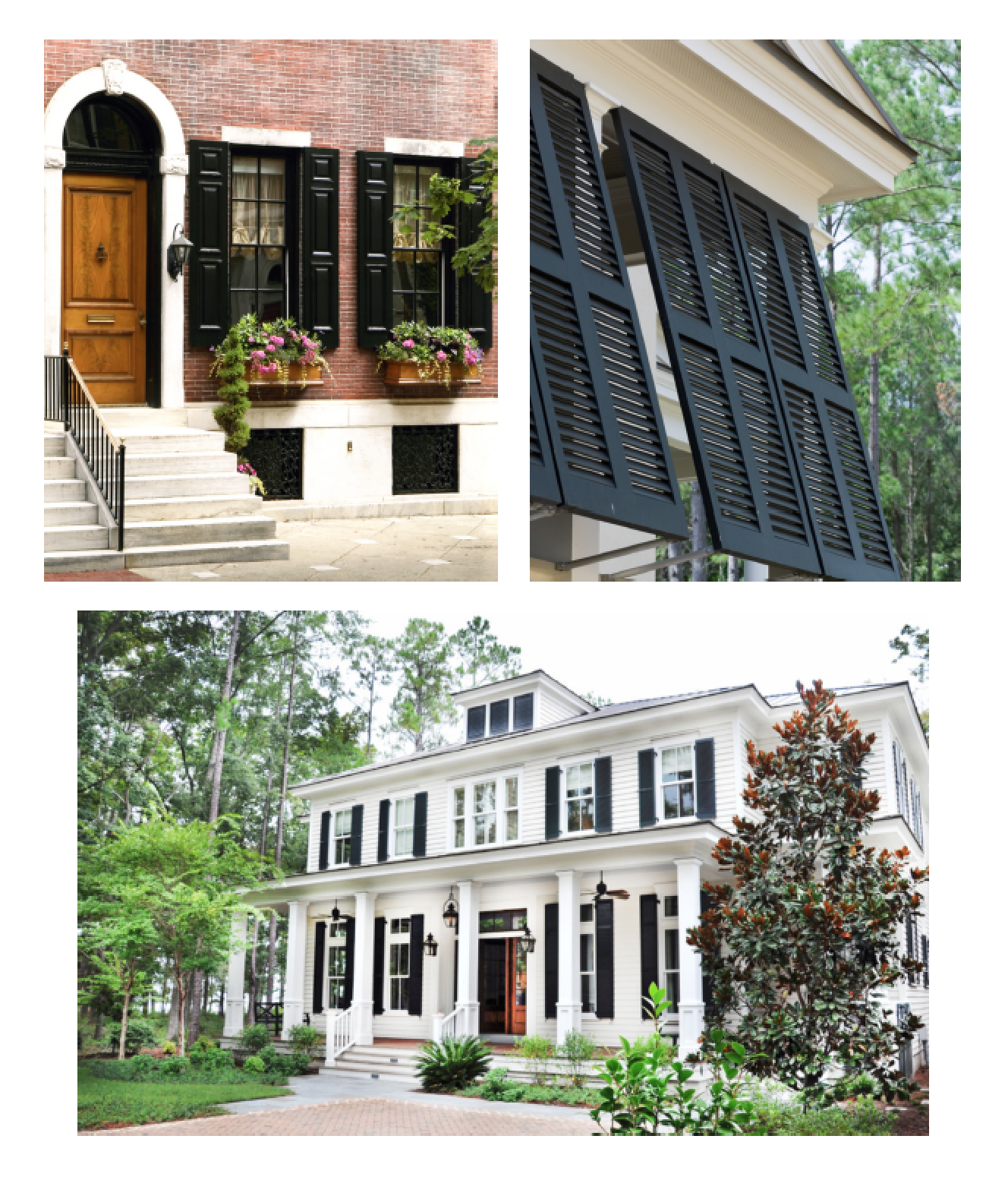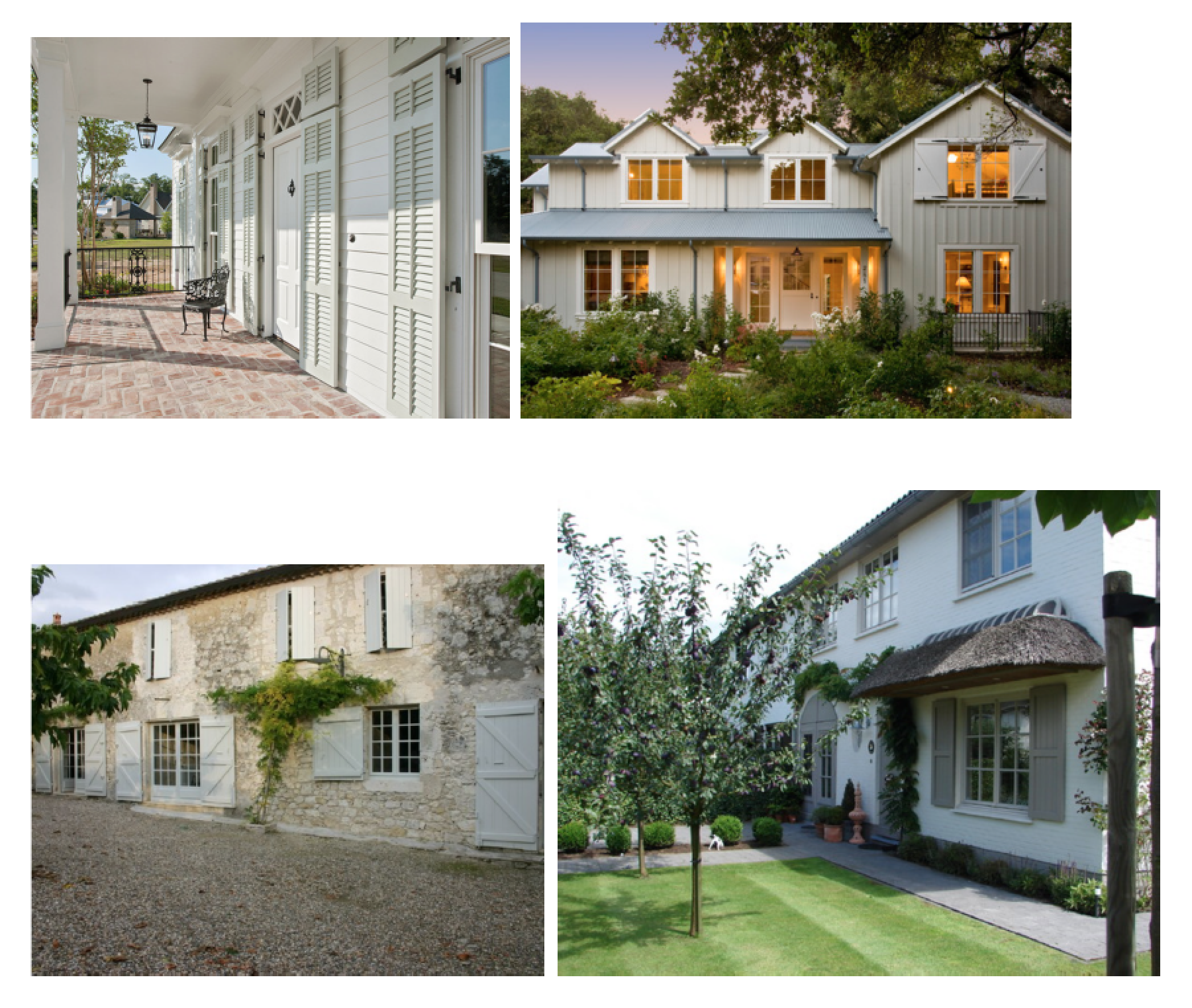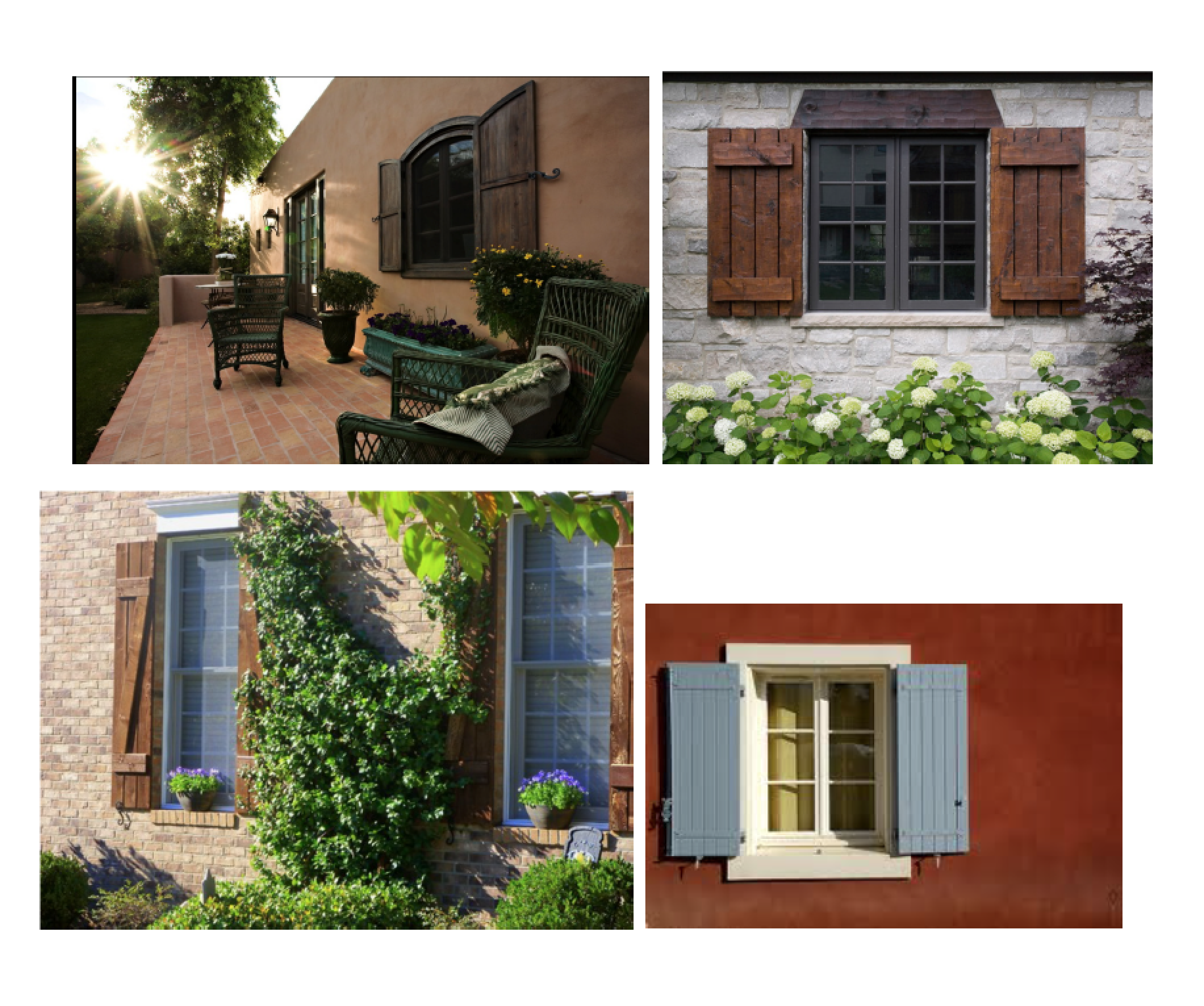 Thanks to  
http://www.shutterland.net
 for the historical background on shutters.