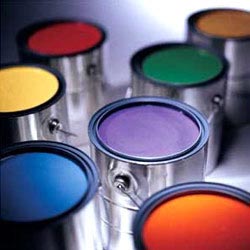 C2
Benjamin Moore
Sherwin-Williams
Farrow & Ball
I highly recommend using Full Spectrum Paints. The cost of materials is relatively minor compared to the cost of labor when painting. Invest in the best that you can.
Full spectrum paints are offered locally by C2 and Benjamin Moore, Color Stories.
Full spectrum paints utilize between 5 and 16 pigments to create their hues, not the standard few used in the industry. The addition of these pigments and their use in each color formula (as opposed to the use of black or grey in the mix) makes full spectrum paints complex colors of great depth and luminosity. They appear mutable as the light of the day changes and because they contain so many pigments in their formulation they make stunning color combinations in and between rooms. These paints are all low VOC.
Farrow & Ball, Benjamin Moore, Sherwin- Williams and C2 all offer color ranges of great depth and beauty.